Short Term Rentals Hollywood
Short term rentals make a lot of sense for the business executive or professional consultant who is relocating to Hollywood due to a change in jobs or from landing a consulting gig there.
StayTony Hollywood offers fabulous suites, with inspired interior design, from large studio apartments to spacious one and two bedroom suites.
In today's fast-paced, increasingly gig-based economy, corporate executives are no longer the only clients seeking short term corporate housing rentals in Hollywood. In fact, short term rentals are sought out by: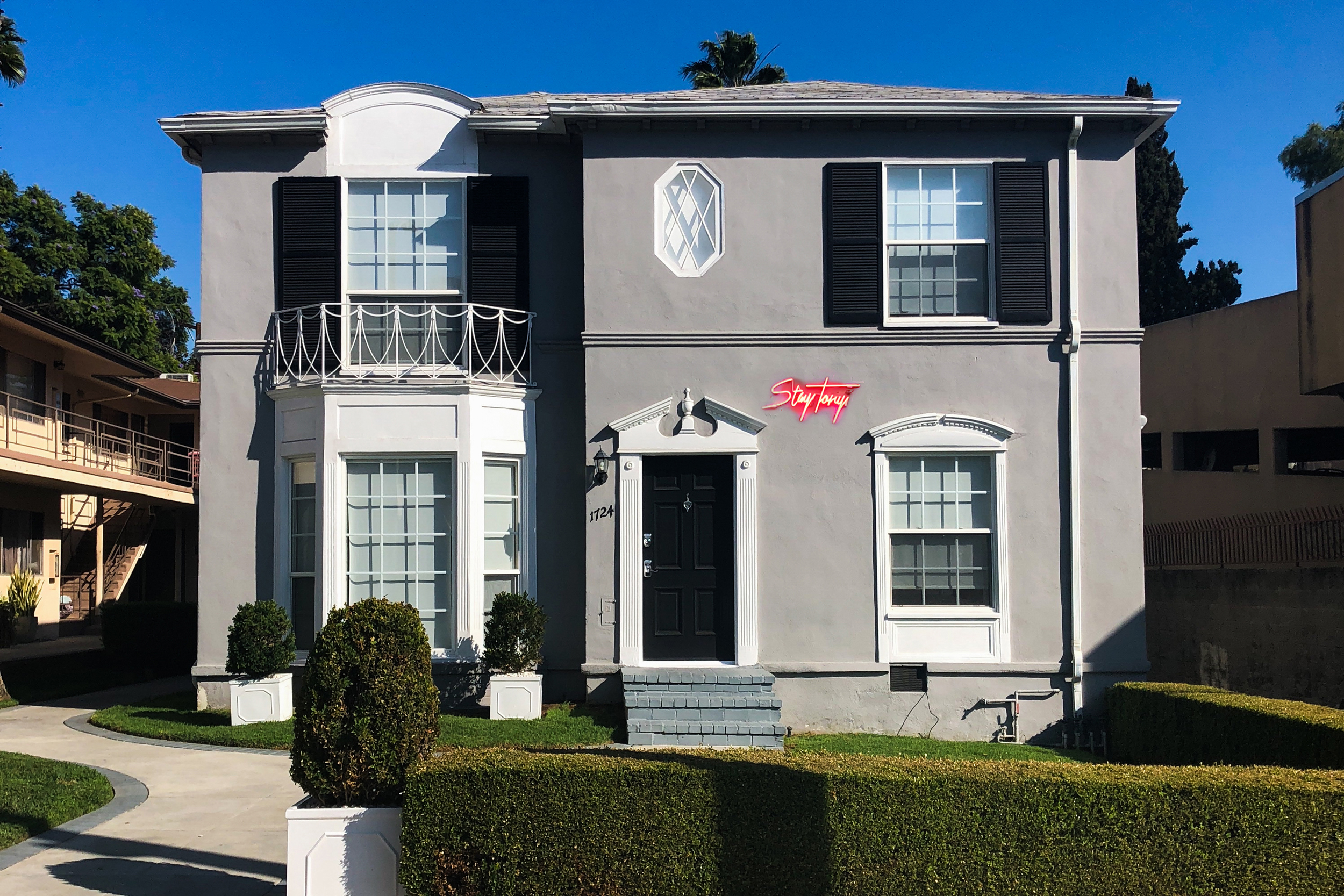 Who Are Short Term Rentals Designed For?
Entertainment Industry: Above the line film and TV cast and crew members.
Healthcare Industry: in-home and travel nurses, medical researchers and patients undergoing extended treatment protocols.
Military and Government: reassigned service and government personnel.
Professional: business consultants.
Energy Sector: gas and oil exploration workers.
Manufacturing and Construction Industries: project managers.
Technology Sector: contracted programmers.
Finance and banking: auditors
Interns: business and medical interns.
Why Short Term Rentals in Hollywood Make Sense
Short term rentals, or temporary housing, are fully furnished and serviced lodging that are available for short or temporary rentals—usually a minimum of 30 days. The average stay is 60 to 90 days which provides time for the renter to get comfortable in Hollywood and the Los Angeles area, before making the switch to a permanent rental or buying a house to suit their long-term housing needs.
All of the rentals at StayTony Hollywood offer great privacy. Many of the apartments have their own private entrance. The StayTony Hollywood suites are all well-sized and spacious. All of the apartments feature full kitchens with gourmet appliances. StayTony Hollywood short term rentals are located in the very best residential Hollywood neighborhoods while being convenient to all of Hollywood's attractions.
StayTony Hollywood short term rentals are fully furnished including utilities. They have high speed WiFi and full package cable TV. Washer/dryer, towels, bedroom linens, pots and pans are also included in the monthly rental rate. All units are pet friendly and housekeeping services are available.
Experience Hollywood With StayTony
StayTony's short term rentals are perfect for those who are relocating to Hollywood for a month or two or three, or who are moving permanently to the Hollywood area and want to get the lay of the land before committing to a permanent housing solution.
Contact Us
StayTony Hollywood Leasing Office
355 N Canon Dr
Beverly Hills, CA 90210
Phone: (310) 490-6665
Hours: 8a.m. to 7p.m. PST
Hollywood Corporate Housing Location
StayTony Hollywood
1724 El Cerrito Pl.
Los Angeles, CA 90028
Reviews
I had a great time StayTony Hollywood (again)! It's sad knowing that now that I have my own place here in LA, I'll never need to stay there again. But I'll definitely recommend it to everyone who's looking for a place here.
Ricardo C.
Hi Tony, thank you, I was really pleased to stay in your place. this was very nice and greatly decorated. I will keep you posted when I plan to be back in LA. please send me the pictures and prices when the other building will be ready. Thank you.
Hector P.
Tony and Linda were the best hosts imaginable! From the moment I first emailed Tony, to meeting with Linda for our initial walk-through, and throughout my stay, I felt like I had met my home angels. They took care of everything. The apartment is lovely, and it's clear that each piece of furniture was thoughtfully picked out for the highest comfort of the guest. I am so thankful to have found StayTony Hollywood!
Patsy C.
Hello Tony, Well Sunni has checked out of your apartment and I just wanted to thank you again for your kindness and thoughtfulness while she was staying there. The Apartment itself was magnificent and of course we will highly recommend you and StayTony Hollywood to everyone we know.
Tena C.
I booked this stay on behalf of someone else, and Tony was incredibly accommodating. Communication with Tony was great; he was always quick with responses. I would definitely book with Tony again!
Omer R.
Many thanks again for your hospitality. You have a wonderful place and I was extremely comfortable during my trip. All the best!
Robin V.