Furnished Executive Rentals Hollywood
Furnished executive rentals in Hollywood just make sense for the business executive who is moving to Hollywood for job related reasons or the professional consultant who has a short-term contract for their services with a Hollywood based company.
StayTony Hollywood offers fabulous, fully-furnished short term rentals in Hollywood. Each unit features stunning interior design and rentals are available from large studio apartments to spacious one- and two-bedroom suites.
While originally imagined as a practical solution to the need for short to medium term rentals for re-assigned corporate executives, StayTony Hollywood furnished executive rentals offer housing options that fit the lifestyles for a variety of industries.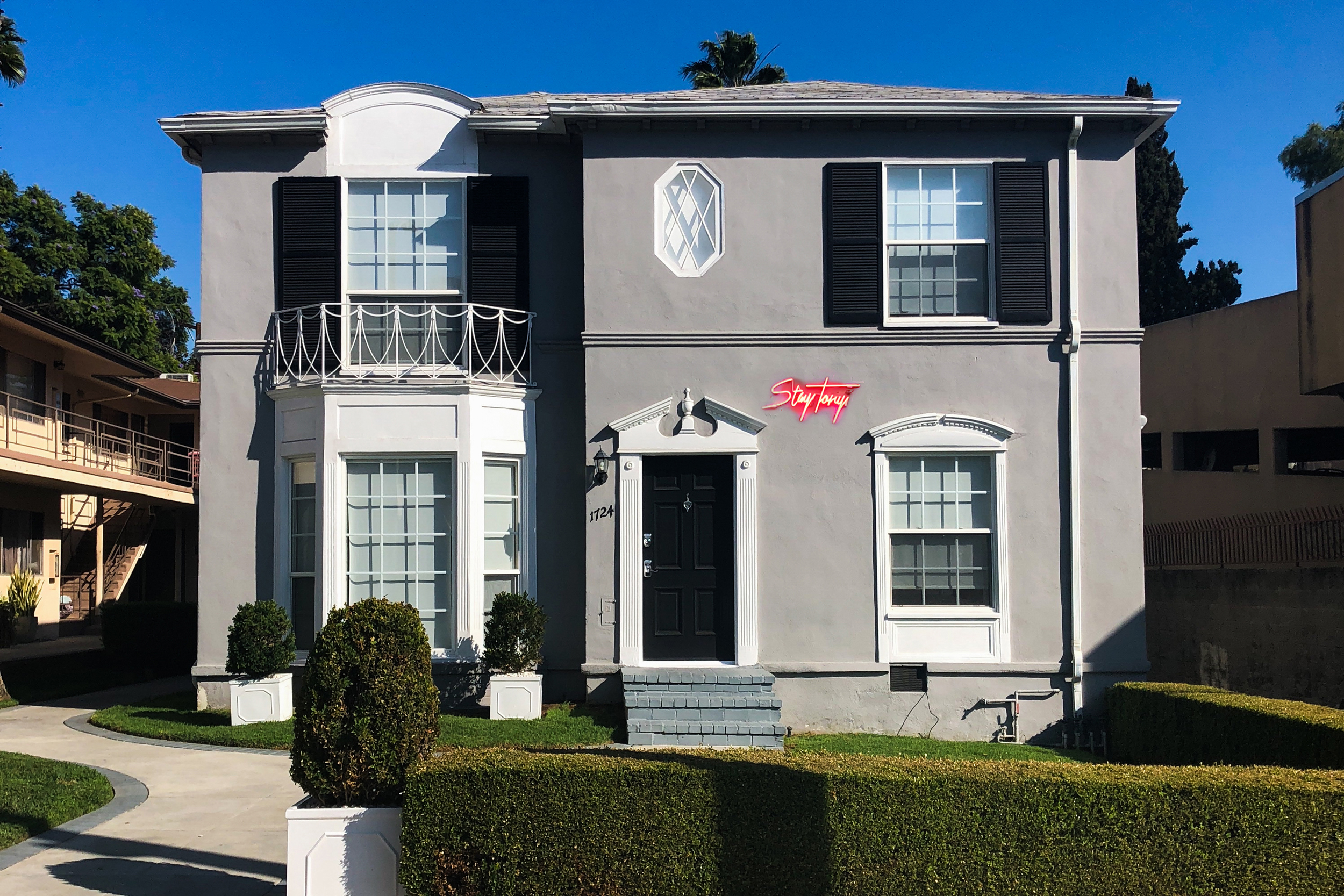 Who Stays in Executive Rentals?
Entertainment Sector: Film and TV above the line cast and crew members.
Healthcare Sector: medical researchers and patients with extended recovery periods, travel and in-home nurses.
Military and Government Sectors: reassigned service and civil employees.
Professional Sectors: business consultants and advisors.
Manufacturing and Construction Industries: project managers.
Technology Sector: contracted programmers.
Finance and Banking Sectors: auditors and forensic accountants
Temporary Employment Sector: business and medical interns.
Energy Sector: gas and oil exploration workers.
The Value of Executive Rentals in Hollywood
Executive rentals, are fully furnished and serviced housing accommodations that are available for short or medium term rentals—usually a minimum of 30 days. The average stay is 60 to 90 days which gives the renter time to get acclimated to Hollywood and the surrounding Los Angeles area, before they make the change to a more permanent rental or even buy a house to suit their personal long-term housing desires.
All of the executive rentals at StayTony Hollywood provide great privacy. Many of the units have their own private entrance. The StayTony Hollywood suites are all spacious, well-sized and fabulously appointed. All of the executive apartments feature full kitchens and chef quality appliances. StayTony Hollywood executive rentals are situated in only the prime residential Hollywood neighborhoods yet are convenient to all of Hollywood's legendary attractions.
StayTony Hollywood furnished executive rentals are just that--fully furnished with utilities included. High speed WiFi and full package cable TV are standard. Washer/dryer, towels, bedroom linens, pots and pans are also included. All executive units are pet friendly and housekeeping services are available.
The Hollywood Experience At StayTony
StayTony's short term furnished executive rentals are perfect for those who are planning to be in Hollywood for a few months, or for those who are moving permanently to the Hollywood area and want to familiar with the area and the traffic commute before they commit to a permanent housing solution.
Contact Us
StayTony Hollywood Leasing Office
355 N Canon Dr
Beverly Hills, CA 90210
Phone: (310) 490-6665
Hours: 8a.m. to 7p.m. PST
Hollywood Corporate Housing Location
StayTony Hollywood
1724 El Cerrito Pl.
Los Angeles, CA 90028

Reviews
What can I say.. StayTony Hollywood is the perfect place to stay. It's located in a fabulous area close to the main attractions. I spent a month there and it was the perfect solution to stay in L.A. I enjoyed it so much.
Felicia M.
It was a pleasure doing business with Tony. I'm a very good judge of character and I could tell right away when I met Tony that he was a stand up guy.
Arlyne S.
I stayed at StayTony Hollywood in December and I had a very pleasant stay. I enjoyed the decor of the place, the peacefulness. I felt safe and most of all I loved the location!! Overall I had a great experience and I am definitely coming back to StayTony Hollywood when I return to LA.
Wade B.
I really appreciated all of your help this summer and can't thank you enough for making my stay in Los Angeles that much more amazing. The services you and your staff provided were incredible. I couldn't of asked for a more perfect location for my temporary stay along with the beautiful set up of the apartment. It's a perfect spot for people out of state due to having a fully furnished apartment. I would recommend this place to anyone. Thank you again for renting my place out as I was leaving, I really appreciated that! I will definitely remember StayTony Hollywood for future visits!
Rosana M.
My stay at StayTony Hollywood far exceeded my expectations. Aside from being super chic and close to everything in Hollywood, the place is immaculate and well-maintained. Being from the East Coast, I nervously rented the apartment without first seeing it, but all of my reservations were put to rest as soon as I walked in and immediately felt at home.
Allison H.