Short Term Rental Apartments Midtown Atlanta
StayTony Midtown Atlanta short term rental apartments are located at 207 13th St NE in a modern high-rise apartment building with 24/7 concierge service. All rentals are fully furnished and include both studios and one-bedroom apartments.
These furnished short-term apartment rentals in Midtown-Atlanta (a minimum of 30-day stay is required) are great for the busy executive who needs to relocate to Atlanta due to a change in jobs--either temporary or permanent. They are a perfect solution for the Atlanta resident in need of an alternative place to stay while their home is undergoing construction or remodeling. These rentals are also ideal for anyone moving to the area for the first time and planning to make Atlanta their permanent residence who need a place to stay while getting organized.
StayTony Midtown Atlanta caters to these furnished apartment rental seekers with a host of ready-to-occupy, fully furnished, upscale designer apartments—studio and one bedroom rentals that range from 670 sq. ft to 1000 sq. ft. that are available for short-term rental.
StayTony Midtown Atlanta short-term furnished housing rentals offer accommodations to match the lifestyle of a wide spectrum of industries, establishing a well-supported launching pad for new beginnings and fulfill your temporary housing needs in great comfort.
Prime Midtown Atlanta Rental Location
Situated in a trendy, modern high-rise at 207 13th St NE in Midtown Atlanta, StayTony is located just a half-block from both Peachtree Street and Piedmont Park and is close to restaurants (STK Atlanta and South City Kitchen Midtown), bars (Foxtrot Liquor Bar and Park Tavern), shopping and the major Atlanta film studios.
StayTony Midtown Atlanta is well-suited for those looking for short-term furnished apartment rentals (30-day minimum stay) in a prime Midtown Atlanta location.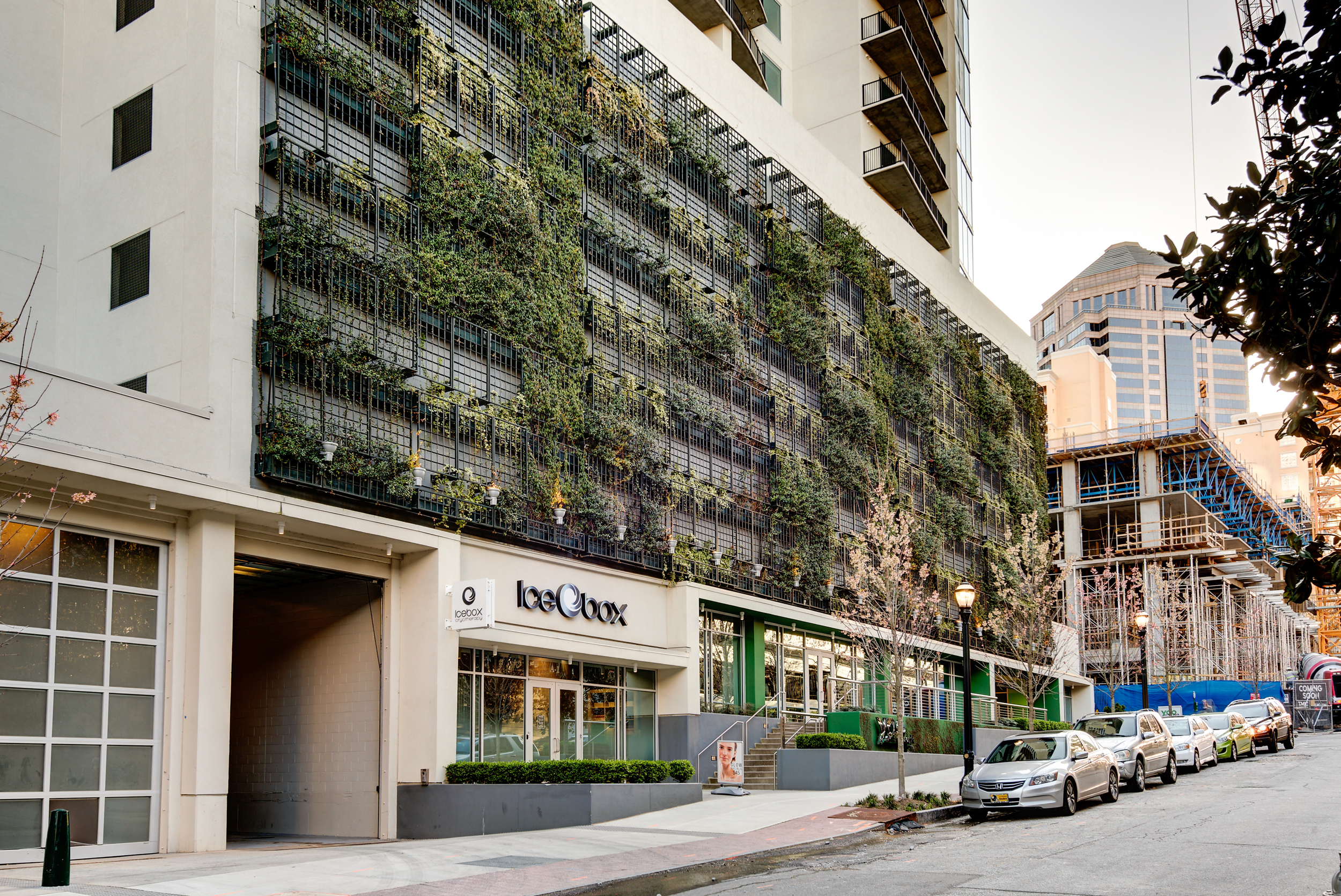 As Tony Diamond, founder of StayTony says in a Forbesarticle by Amanda Lauren about the company, "More and more people are choosing fully furnished apartments as a lifestyle choice because they want flexibility and mobility." The article goes on to say "StayTony combines the personal touches of an Airbnb with the luxury of a boutique hotel, and the convenience of corporate housing."
Elegance Created For The Professional In Mind
The apartments at StayTony Midtown Atlanta are designer chic and move-in ready.They feature hand-painted wall coverings and custom-made, hand-crafted furniture. StayTony apartments have more floor space than a luxury hotel room and come with fully equipped kitchens while maintaining the ready-to-occupy convenience of a hotel.
Jezebel Magazine writes, "StayTony-a collection of short-term(read: one-month minimum), fully furnished apartments fit for those awkward in-between times that are too long for a hotel but too short to define the relationship with a new lease."
Know Atlanta says "one-of-a-kind short-term apartment homes, offering the most exceptional customer service possible, are available in the heart of Midtown Atlanta."
Today, StayTony Midtown Atlanta is quickly gaining recognition as a trendsetter in corporate and furnished apartment rentals. Cleaning and maid service are offered and all of the apartments are pet friendly.
The Amenities At StayTony Midtown Atlanta
All StayTony furnished rentals have been designed so you have all that you need to enjoy your temporary stay in comfort and elegance. All apartments offer a high level of privacy and security. Both the apartments and the building come with a full range of amenities including the following:
Common Area Amenities
24-hour concierge services
24-hour fitness center
24/7 on-site maintenance
Saline pool with lounge
Bike City secure storage
Climate controlled storage
Controlled access building
Controlled access parking
On-site lifestyle director
On-site management
Pet Respite - Concierge and pet care services
Dry cleaning/laundry service
Executive meeting room
repair and concierge services
Seasonal organic herb garden
Social programs for residents
Golf simulator/gaming lounge
Indoor/outdoor yoga studio
Juice bar/coffee service
Luxurious lounge and library
Media and billiards lounge
Video conference technology
In-Room Amenities
Pet Friendly
9'5" ceilings in living area
Designer recessed lighting
Full gourmet kitchens
Front-loading washer/dryer
Nest Learning Thermostats
High speed WiFi
Full cable package
All utilities included
Utensils and linens
Signature StayTony bathrobes and slippers
Complementary bath-kit
Complementary bottled water
In-home package delivery
Who Rents StayTony Midtown Atlanta Apartments?
Short-term or short stay apartments are designed for those new to the Atlanta area who don't want to commit to a long-term lease arrangement yet and would rather get their feet wet and gain their bearings first. This includes people like:
Residents new to the area: business owners, consultants, students and graduates, employees and job seekers.
Long-time residents of the area: local home owners in need of temporary housing while they wait out remodeling construction on their home or who have friends or family that will be in the area for a month or more and don't have enough room for them.
Entertainment industries: performers and film and TV crews, especially above the line personnel.
Construction and Manufacturing: project managers and staff.
Healthcare industries: medical researchers, travel nurses and patients undergoing lengthy treatment plans.
Professional services: business consultants.
Disaster Relief: temporary insurance provided housing for survivors of fires, hurricanes, floods, earthquakes, tornadoes and other natural disasters.
Energy industry: oil and gas exploration workers.
Technology industry: contracted programmers.
Banking and financial industries: auditors
Interns: legal, medical and business interns.
Short-Term Apartment Rental Solutions
Furnished, short-term apartment rentals, also known as corporate housing, temporary rentals or short stays provide serviced and fully furnished accommodations with a minimum 30-day rental.
Most new-to-Midtown Atlanta tenants book StayTony for two to three months to provide them enough time to get comfortable and knowledgeable in their new city, immerse themselves in their job or career path before looking for a permanent rental location or home purchase solution to their longer-term needs. If this is your situation, then please call StayTony Midtown Atlanta at (404) 973-2425 .
Contact StayTony
If you need a short-term, furnished apartment in Midtown Atlanta for less than permanent but longer than the usual business trip or vacation stay, may we suggest StayTony Midtown Atlanta.
StayTony Midtown Atlanta Leasing Office
1170 Peachtree St NW Suite 1200
Atlanta, GA 30309
Phone: (404) 973-2425
Hours: 10a.m. to 10p.m. EST
StayTony Midtown Atlanta Apartment Location
207 13th St NE
Atlanta, GA 30309
Reviews
A hotel would have cost a fortune so this really worked as a short-term rental. The apartment was immaculate and beautifully decorated. The property is kept pristine and the location is right in the heart of everything. I would definitely rent again from StayTony and feel good about recommending him to any potential clients.
Freda D.
I stayed at StayTony Atlanta for 2 months and it was an amazing experience. The apartment was immaculate and beautifully decorated. Your attention to detail is outstanding and you really know how to make your guests feel at home.
Zachary B.